SAVE THE DATE!
Vintage Returns! Kilflynn Vintage Club are delighted to announce the return of our annual vintage weekend on Saturday 18th and Sunday 19th June 2022. Looking forward to seeing everyone again!!
CLOTHING DRIVE
St. Teresa's National School, Kilflynn are holding a clothing recycling drive fundraising.
Please donate all your clean unwanted clothes, shoes, bed linen, curtains, towels, bags, belts and soft toys. Please Donate only clean dry and rewardable clothing as we cannot accept wet, dirty or damaged clothes or goods. No Duvets. Drop your bags to the Crotta Hurling Club house, Dromakee, Kilflynn from Tuesday 25th January  to Sunday 27th February between the following hours 8.00a.m to 9.00p.m. 7 days a week. Thank you for your support and taking the time and effort to support our fundraising drive.
CROTTA GAA
Tralee CBS (Kerry) 4-18 Skibbereen Community School (Cork) 2-8
Defending champions Tralee CBS Senior Footballers were comfortable victors in the TUS Corn Uí Mhuirí (U19 A football) semi-final at Mallow Gaa Complex on Saturday 29th January.
Their performance, which included an outstanding second-half showing, yielded a 16-point win. It comes after their 14-point victory over Clonakilty CC in the quarter-final. The Crotta Club was represented on the Tralee CBS Team by Donnacha Sayers (Full forward) and Sean McGrath (Centre Back) and Gavin Parker (Sub) The Sem,Killarney  defeated  Bandon Hamilton High School in the other Semi Final after extra time  also in Mallow.
Tralee CBS and The Sem play in TUS Corn Uí Mhuirí (U19 A championship football) final on Saturday 12th February in Austin Stacks Park, Tralee.  We wish The Green the best of luck.
Best of luck to Kilmoyley Senior hurlers, their Backroom team and supporters who are heading to Croke Park on Saturday 5th February to play Naas of Kildare at 5pm in the All-Ireland Intermediate Club Final, after their victory over Banagher (Derry) at Connacht G.A.A. Centre of Excellence, Bekan, Co. Mayo on Sunday, 23rd January on a score of Kilmoyley (Kerry) 2-15 Banagher (Derry) 1-12.
Removal of water breaks:
Counties and clubs should note that the provision for Water Breaks in our games is now removed from GAA Match Regulations with immediate effect.
The following provisions in this context now apply:
Maoir Uisce – 2 Maoir Uisce who must be over 18 years of age, are permitted per team; Each must wear an official bib.
KERRY SENIOR HURLERS
Allianz Hurling League Roinn 2A
Sunday, 6 February 2022 Westmeath v Kerry
Venue: TEG Cusack Park, Mullingar @12:30pm.
We wish the best of luck to the Kerry hurlers and their management.
In Hurling, the Maoir Uisce will also act as Hurley Carriers and may enter the field of play with a replacement hurley when necessary.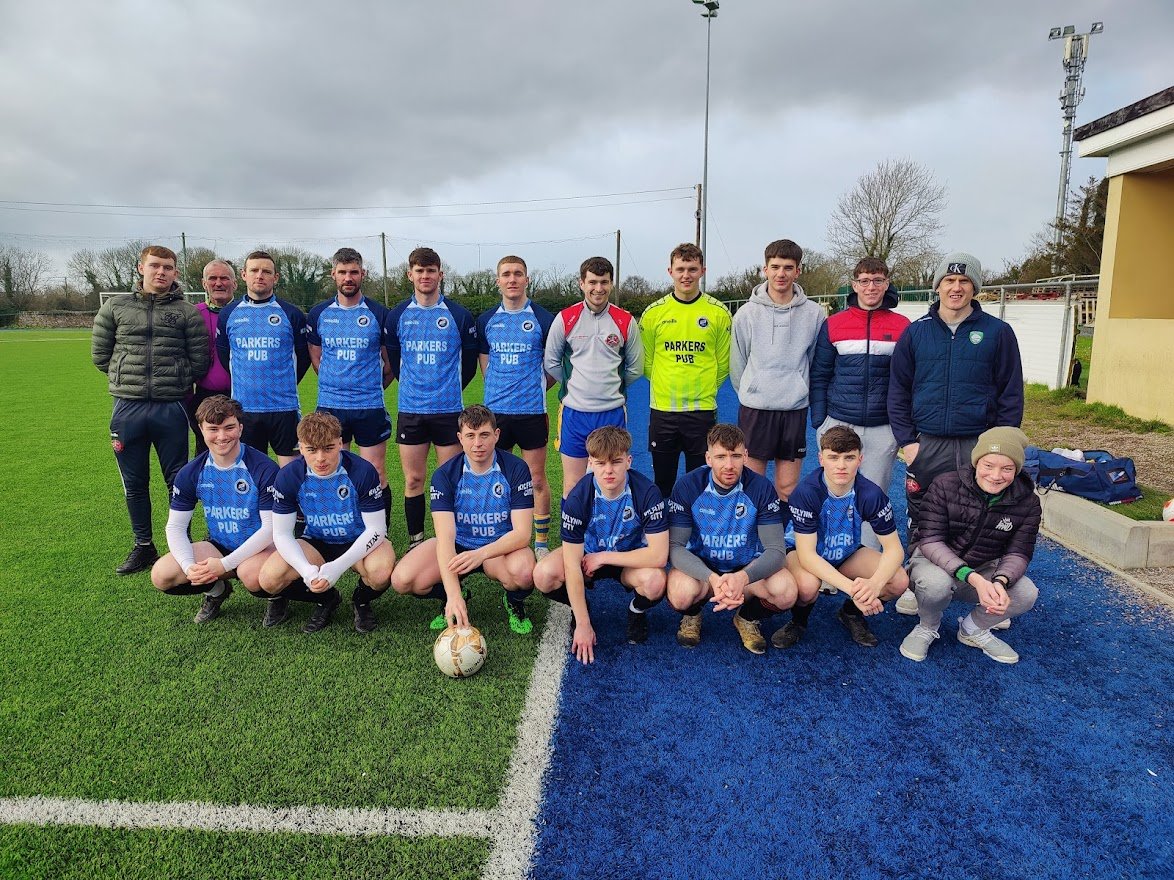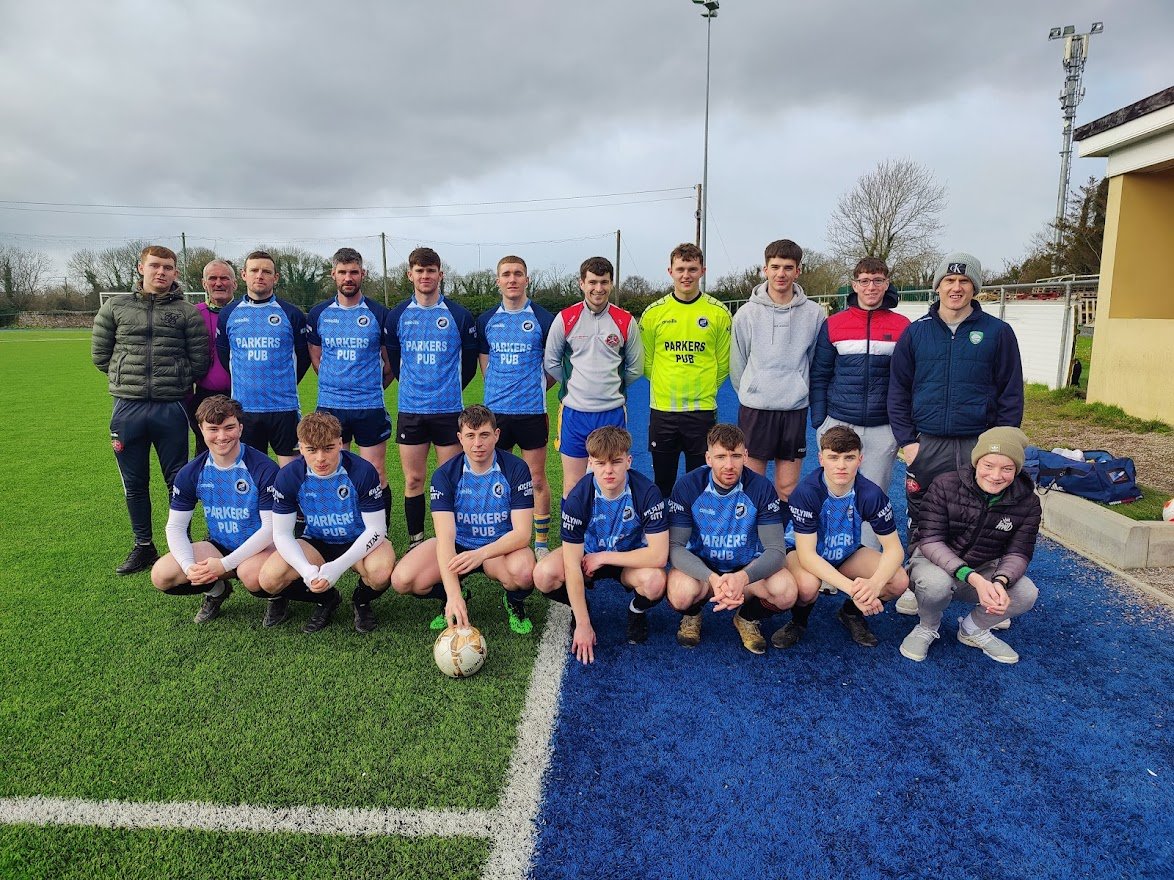 Kilflynn City Soccer
Kilflynn City 1 – 0 AC Athletic B  
Good win for the boys again on Sunday 30th January at Mounthawk Park, Tralee which takes them top of the Kerry District Denny Division 3B league.
City started off the better team in the first half with the wind at their backs. Had a good few chances but couldn't put them away. City went 1 up 25minutes in with Barry Mahony working a good one two with Matt Healy and finishing well to the bottom corner of the net.
Darragh O'Donoghue had another great chance to double the lead when he jumped through two AC defenders and when the ball broke it was kicked just wide of the post.
In the 2nd half AC Atheltic were the best team all the way through with them missing a couple of chances that went just wide, blocked or were deflected over the bar.
AC Athletic deserved to get a draw out of the game to be honest as they were well on top through the whole second half but Kilflynn dug in and grinded out the win.
A big victory to put them top of the league for the time being with a game in hand. Hopefully they can stay on this run and make the final.
3 BUCKS LIFT LIVE IN PARKER'S PUB
With the lifting of restrictions in Ireland on Saturday 22nd January we are absolutely thrilled to announce that the rescheduled , 3 Bucks Left whirlwind live show in  Parker's Pub & Beer Garden, Kilflynn will take place on Saturday 5th March 2022. Doors open at 7.00p.m Show Starts at 8.00p.m Tickets for the rescheduled show are still valid, whilst there is still a limited number of tickets available at €15 per ticket from Parker's Pub, quick before they're gone.
THE WEEKLY DARTS RETURN
Due to the recent lifting of Covid restrictions, the weekly Darts Double Tournament in Parker's Lounge Bar, made a return on Saturday night 29th January to the oche for their first session since Saturday 14th March 2020 It's great to see the dart players making a return after 687 days at the Kilflynn venue.
Twenty-two Darts players participated in the weekly Darts Double Tournament.
Tomas O'Connor and Jason Nolan defeated Barry Mahony and Darragh Mulvihill in the final. The winners received a leg of lamb each.
Thanks to the darts players who showed up on time last Saturday night and thanks to John Leahy and Sarah Redmond for supervising the tournament.
The Next Darts Doubles tournament on Saturday night 5th February in Parker's lounge bar, at 9.00p.m.
All names in for 8.45p.m Sharp. The winners of the weekly darts will receive a leg of lamb each.
ST. MARY'S CHURCH, KILFLYNN
Mass Intention for the week in St. Mary's Church
Wednesday 2nd February   at 10.00 a.m. Friday 4th February  at 10.00a.m     Saturday 5th February at 6.00 p.m. Kathleen Reynolds
Parish Office can be contacted by phone 066 4018996 Tuesday, Thursday & Friday 10.00 a.m. to 1.00 p.m. or by email: abbeydorney@dioceseofkerry.ie
Masses from St. Bernard's Church, Abbeydorney are streamed live on www.dioceseofkerry.ie, on Sunday at 10 a.m. Go to Abbeydorney Parish and click on watch live Mass.
Kilflynn Eucharistic Adoration  Monday (7.00 p.m.-8.00 p.m.)
Feast of Presentation (Candlemas) Wednesday 2nd February. Candles will be blessed at 10.00 a.m. Mass in Kilflynn. Candles €6 of pack of 6 from Parish Office
CAMOGIE
2021 All Ireland Junior club camogie quarter final
Clanmaurice 3 – 12 Tara (London) 0 – 4
Munster champions, Clanmaurice, are through to the semi-final of the 2021 All-Ireland Camogie Junior Club camogie championship following their relatively easy win over the champions of Britain, Tara of London in a one-sided quarter final played at GAA National Centre of Excellence Complex at Abbotstown in South Dublin on Saturday 29th January.
Congratulations to the players and their management, especially the Crotta player Aoife Behan (Centre Forward) (0-01) and Jackie Horgan (Full Forward) (0-05) 4fs.
Upcoming Fixtures on Sunday 6th of February:
Littlewood's Division 2 League:Kerry V Antrim
At 1pm Referee: Cathal McAllister
Venue: Lixnaw GAA Grounds and On Sunday 6th of February:
Tesco Minor B Shield: Down V Kerry Time: 2pm
Referee: Mike Ryan Galway.
Venue: St.Ryanaghs, Banagher.
We wish the best of luck to the Kerry teams.
CROTTA LOTTO RESULTS
The Crotta hurling club weekly lotto draw was held on 31st January at Herbert's Bar, Kilflynn
The Four numbers drawn out of the drum by the independent observer: Graham Harris, Clounsillagh, Lixnaw were 4, 8,13 and 15.
There was no winner of the 7,200 Jackpot. Congratulations to the following who won €35 in the lucky dip draw:
Darragh Ryan, Valley View, Knocknaska, Kilflynn, Nora Brady, Crotta, Kilflynn and Aisling Leahy, Rathkenny, Abbeydorney,
The Next draw will take place in Parker's Bar, Kilflynn on Monday 7th February at 10.00p.m in compliance with Covid-19 restrictions for a €7,300 Jackpot.  Tickets available 3 for €5 online visit www.crottagaa.club or this link https://play.clubforce.com/play_newa.asp?ll_id=427#Anchor or Herbert's Bar/Village Store, Parker's Pub, Zam Zam Kabab, Foley Shop Lixnaw, Abbeydorney Post Office, or from any club officer. Many thanks to all who contribute to our weekly Club Lotto. Your continued support is greatly appreciated.
CARE AND REPAIR
Age Action's Care and Repair does small DIY jobs, free of charge, for older people to help them maintain their homes and their independence. For details contact Age Action national helpline 0818 911 109 or email careandrepair@ageaction.ie
ST. VINCENT DE PAUL
The local confidential number is 087 7086253.
COVID-19 SUPPORT LINE FOR OLDER PEOPLE
ALONE manages a national support line and additional support for older people who have concerns or are facing difficulties relating to COVID-19. The support line is open seven days a week, 8am – 8pm, by calling 0818 222 024