ACTIVE RETIRED GROUP
The Abbeydorney/Kilflynn Active Retired Group are meeting on Wednesday, 4th May, from 10.30am to 1.30pm, in Abbeydorney Hall where a meal will be served. Please contact the hall (066 71358341) and leave a message if you have any enquiries
The CROTTA GAA club is looking for YOU….
Yes …. we are seeking primary school going boys and girls from our community to represent Crotta Hurling Club as part of Snor na Páistí. So, if you play an instrument, sing or have the gift of storytelling please get in touch with Scor officer Tom Breen on 087-2748555. Once we have a list of those interested in taking part this will provide a fuller picture on how best we proceed with the clubs' entries for 2022. Note Finals are scheduled for July 2nd. Categories include Instrument Group, Solo Singer, Ballad Group, Restitution. Please see link https://www.gaa.ie/the-gaa/cultur-agus-gaeilge/scor for other categories which may interest you. Please confirm your interest in getting involved by Saturday 21st May. Thank you.
SPLIT THE BUCKET
The winner of the Kilflynn Community Together "Split the Bucket" for the April draw on Saturday,30th April in Zam Zam Kebab, Kilflynn was Keira Finucane, Clieveragh, Listowel! Bucket total was €340 and the split was €170. Congratulations to Keira. The winning ticket was sold in Parker's Pub. The lucky ticket was drawn out by Jawed Noorzai, Zam Zam Kebab.
The next draw takes place in Herbert's on Saturday 28th May. We have buckets at various Business around Kilflynn
Parkers Pub,
Herbert's Bar and Shop.
Zam Zam Kebab.
The concept of the draw is simple, simply place your €2 into the envelope at the venue, write your name and phone on the envelope and you could possibly 'split the bucket!'
Thank you all for the great response and support. All funds will go to both current and future community projects. Your support is greatly appreciated.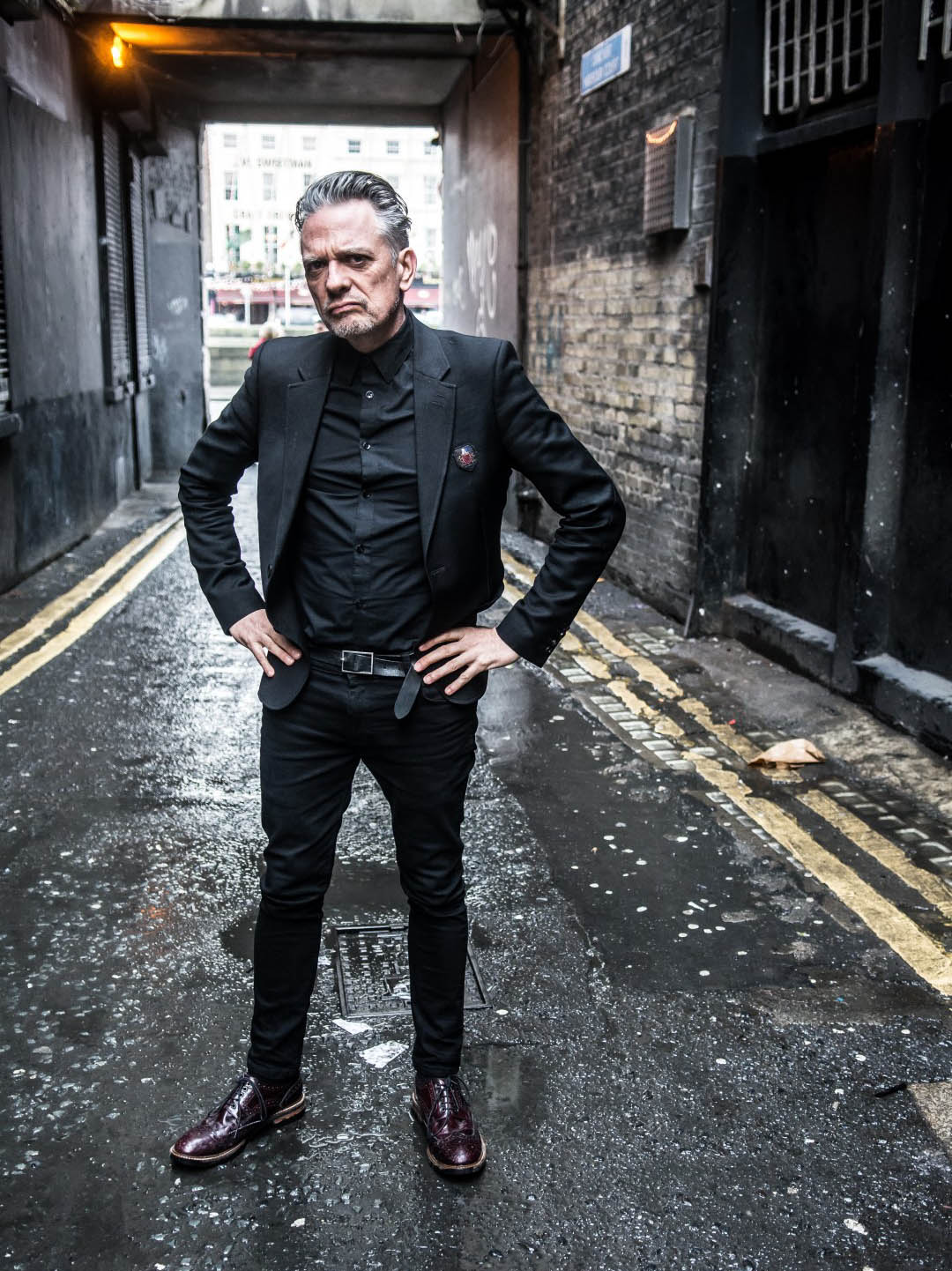 COMEDY NIGHT
ONE of Father Ted's most memorable stars, Joe Rooney (Father Damo) comes to Parker's Pub, Kilflynn on Saturday night 21st May at 8.30p.m  for a night of stand up and musical comedy. Tickets for shows will go on sale on Friday 6th May at 15 euro in Parker's Pub.
Click Here to Purchase Tickets On line
 CROTTA ACADEMY
The Crotta Academy will continue Sunday morning from 11am – 12pm. (Weather Permitting) The Academy is for age groups U5's – U9's and will be held at our sport grounds Dromakee (V92 NW92). All beginners are welcome and we would encourage all girls & boys to come along and give hurling a go. If you need any information or clarification please message or phone Paul Shanahan 087-9715781. Looking forward to seeing all new and familiar faces Sunday
CROTTA LEISURE CYCLISTS
The Crotta Leisure Cyclists will continue their cycles every Tuesday and Thursday evenings at 6.30p.m from Barry's Crotta. New Cyclists welcome, no experience necessary for further details contact Mike Barry 086 2571230
HERBERT'S BAR
An evening of sheer entertainment.
Sat 7th of May.
Kerry versus Cork 6pm.
Finger food at full time.
Dance the night away with
Pierse and Blaize after the game
RING OF KERRY CYCLE
Ard Churam Day Care Centre for the elderly & Dementia Centre Listowel has been selected as a beneficiary of the 2022 Ring of Kerry Charity Cycle. If you would like to join our Team of Cyclists, please log into the Ring of Kerry Charity Cycle Facebook page and nominate Ard Churam as your chosen charity …. or check out our Facebook page where you will find a link to register directly for us.
ABBEYDORNEY/KILFLYNN ST. VINCENT DE PAUL
Confidential number 087 7086253. St. Vincent de Paul Society clothes can be donated locally at the Disposal Facility at Abbeydorney GAA Complex or the Railway Bar Car Park, Lixnaw. Your support is greatly appreciated.
CROTTA SENIOR HURLERS
County Senior Hurling League div 1 Rd 7 at Tom Healy Memorial Park Abbeydorney on Friday night 29th April. Full time Abbeydorney 1-26 to Abbeydorney 0-16. The home side led by 0-16 to 0-9 at the interval break.
Crotta Scorers were Shane Nolan 0.10(4f) Denis Nolan 0.4 Declan O'Donoghue 0.3 Daragh O'Donoghue 0.3 Cormac White 0.2 Cillian Trant 0.2 Barry Mahony 1-01 and Gavin Parker 0.1.
Well done lads. Next round against Lixnaw on Friday 6th May at 7.30 pm.in the Sports field, Dromakee, Kilflynn
CROTTA LOTTO RESULTS
The Crotta hurling club weekly lotto draw was held on Monday 2nd May at Parker's Pub, Kilflynn.
The Four numbers drawn out of the drum by the independent observer: Graham Harris, Clounsillagh, Lixnaw were 6,10, 17 and 25.
There was no winner of the 8,500 Jackpot. Congratulations to the following who won €35 in the lucky dip draw:
Jamie Fitzgearld, Deerpark, Lixnaw, Susie Large, Ahacoora, Lixnaw and Margaret Fitzmaurice, John B. Keane Road, Listowel.
The Next draw will take place in Herbert's Bar, Kilflynn on Monday 16th  April at 10.00p.m for a €8,600 Jackpot.  Tickets available 3 for €5 online visit www.crottagaa.club or this link https://play.clubforce.com/play_newa.asp?ll_id=427#Anchor or Herbert's Bar/Village Store, Parker's Pub, Zam Zam Kabab, Foley Shop Lixnaw, Abbeydorney Post Office, or from any club officer. Many thanks to all who contribute to our weekly Club Lotto. Your continued support is greatly appreciated.
THE WEEKLY DART'S TOURNAMENT
The weekly Darts Double Tournament in Parker's lounge bar, on Saturday night 30th April were Declan Falvey and John Byrnes who defeated J.P Twomey and Geraldine Parker in the final. The winners received a voucher for Brendan Mahony's butcher shop, Listowel each. Thanks to the darts players who showed up on time last Saturday night.
The Next Darts tournament will take place on Saturday night 8th May in Parker's at 9.30p.m. All names in for 9.15p.m Sharp. The winners of the weekly darts will receive a voucher each for Brendan Mahony's butcher shop Listowel.
KERRY SENIOR HURLERS
Full Time Score in the 2022 Joe McDonagh Cup Round 3, in Austin Stack Park against Meath on Saturday April 30th was Kerry 6-25 to Meath 0-13. Well done to the Kerry Players and their management especially the Crotta players Sean Weir (Wing back), Jordan Conway who came on as a sub and scored 0-01 and James Sheehan (Sub). Next up for the Kerry hurlers is a home game against Offaly in Austin Stack Park on Saturday 14th May.  Best of luck to the Kerry players and their management, especially the Crotta hurlers.
ST. MARY'S CHURCH, KILFLYNN
Mass Intention for the week in St. Mary's Church
On Wednesday 4th May at 10.00 a.m. Matt & Bridie Hannon, Glenballyma, Kilflynn,
on Friday 6th May at 10.00 a.m. Private Intention,
on Saturday 7th May at 11.00 a.m. First Holy Communion and mass will be celebrated at 6.00 p.m. Rita Twomey, Dromakee Lena Mulvihill, Stack's Mountain, Kilflynn.
Trócaire Collection: Thanks to all who have contributed. The amount of €2,610, received up to now. Míle Buíochas.
Parish Office can be contacted by phone 066 4018996 Tuesday, Thursday & Friday 10.00 a.m. to 1.00 p.m. or by email: abbeydorney@dioceseofkerry.ie
Masses from St. Bernard's Church, Abbeydorney are streamed live on www.dioceseofkerry.ie, on Sunday at 10 a.m. Go to Abbeydorney Parish and click on watch live Mass.
Kilflynn Eucharistic Adoration Monday (7.00 p.m.-8.00 p.m.) Kilflynn Blessed Candles €6 of pack of 6 available from Parish Office.
CARE AND REPAIR
Age Action's Care and Repair does small DIY jobs, free of charge, for older people to help them maintain their homes and their independence. For details contact Age Action national helpline 0818 911 109 or email careandrepair@ageaction.ie
COVID-19 SUPPORT LINE FOR OLDER PEOPLE
ALONE manages a national support line and additional support for older people who have concerns or are facing difficulties relating to COVID-19. The support line is open seven days a week, 8am – 8pm, by calling 0818 222 024