HAPPY EASTER to all readers of the Kilflynn Notes at Home and Abroad.
HOLY WEEK CEREMONIES
Holy Thursday:
Mass of the Lord's Supper: . Abbeydorney 8.00 p.m. 1. The Day Chapel in Abbeydorney will remain open until 10.00 p.m. for private prayer. Please consider spending a little time.
Good Friday:
A day of Fast & Abstinence 3.00 p.m. Commemoration of the Lord's Passion in St. Bernard's, Abbeydorney. 7.00 p.m. Stations of the Cross in St. Bernard's, Abbeydorney 7.30 p.m. Stations of the Cross in St. Mary's Kilflynn Confessions: After the 3.00 p.m. ceremony and after the Stations of the Cross in Abbeydorney
Holy Saturday:
Easter Vigil and Mass of the Resurrection: Kilflynn 8.00 p.m. Ceremony of Light and Renewal of Baptismal Promises will be part of the Easter Vigil Mass
Easter Sunday Abbeydorney: 10.00 a.m.
ABBEYDORNEY/KILFLYNN COMMUNITY ALERT GROUP
The Abbeydorney Kilflynn Community Alert Group will hold a meeting in Shannow FRC, Abbeydorney on Tuesday 19th April at 7.30pm. The aim of this meeting is to see their interest within the community to join the group. At the moment there are only 4 existing members, some of which wish to step down. IF you would like to see the Community Alert continue in the area please come along!!
KERRY SENIOR HURLERS
Kerry host Down in Round 1 of the 2022 Joe McDonagh Cup at Austin Stacks Park on Saturday 16th April at 1.00p.m. best of luck to the Kerry players and their management, especially the Crotta hurlers.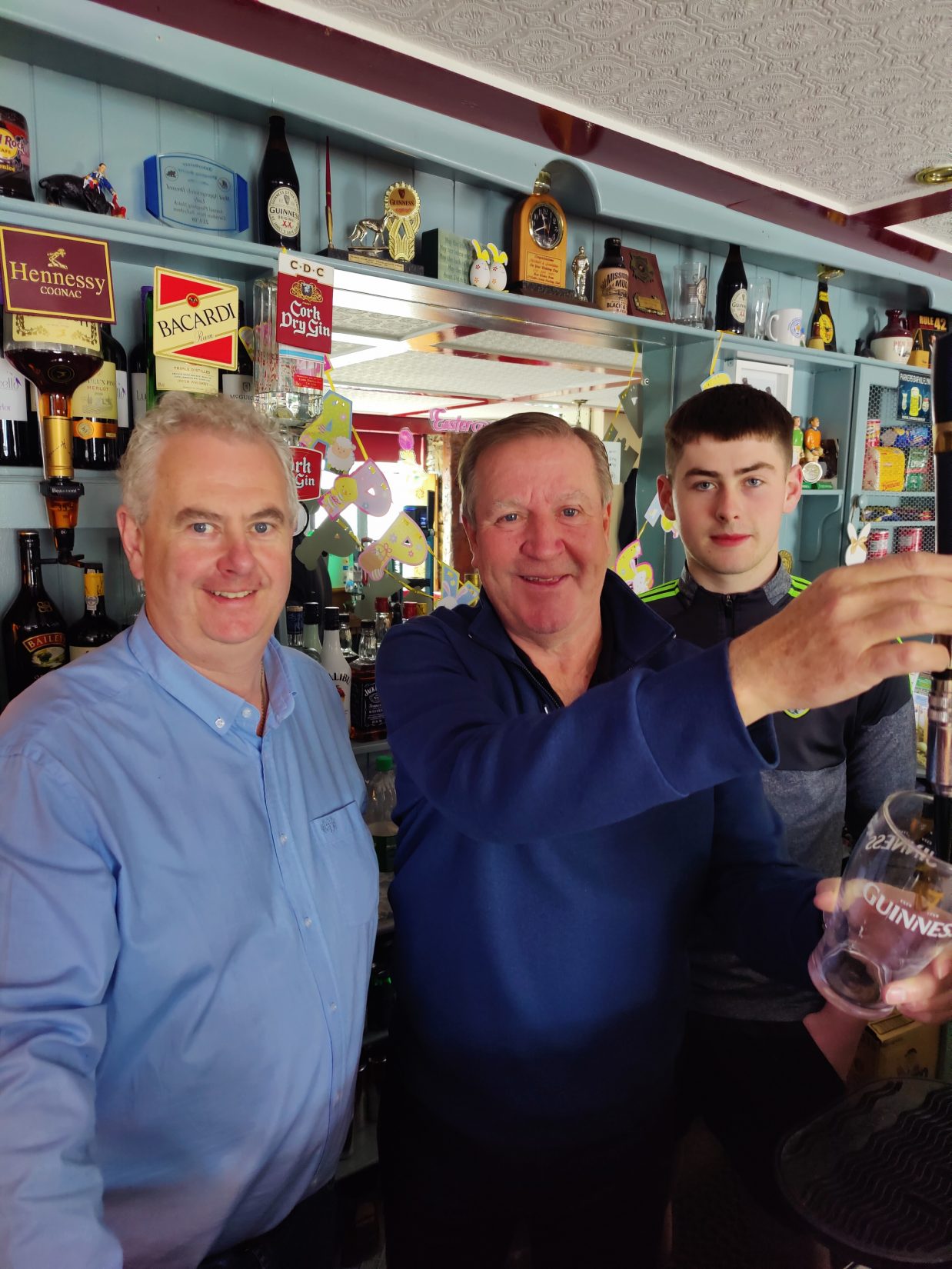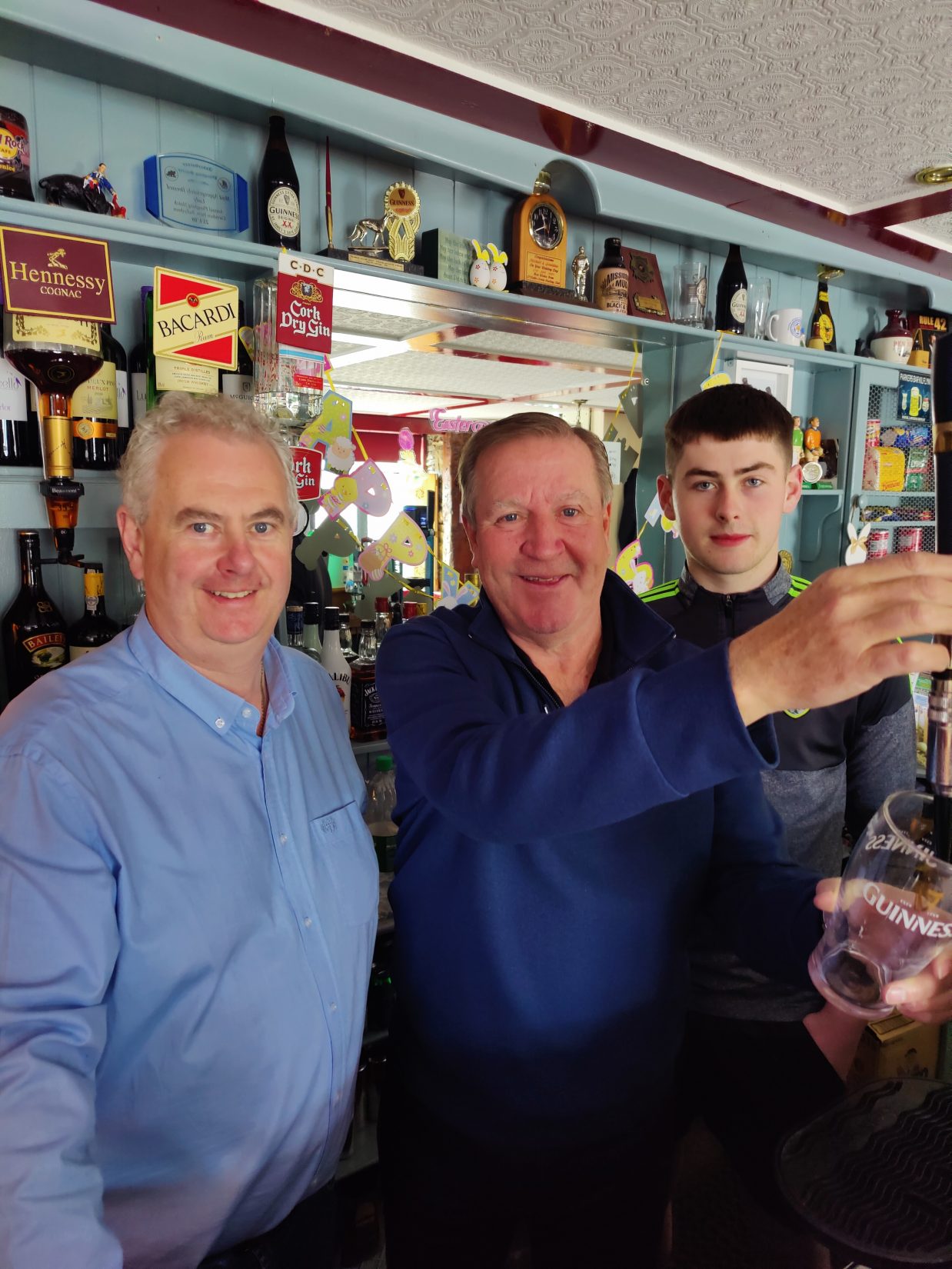 ABBEYDORNEY/KILFLYNN CARE GROUP
Easter Outing to Listry Creamery Experience on Sunday 24th April. Bus leaving both villages at 12 noon.
CROTTA SENIOR HURLERS
Crotta are home to Ballyheigue on Friday evening 15th April at 6.30p.m in round 5 of the County Senior league.
PARKER'S PUB, KILFLYNN EASTER WEEK END ENTERTAINMENT
CROTTA ACADEMY
The Crotta Academy returned in beautiful sunshine on Sunday 27th March and will continue each Sunday throughout the Summer from 11am – 12pm. The Academy is for age groups U5's – U9's and will be held at our sport grounds Dromakee (V92 NW92). All beginners are welcome and we would encourage all girls & boys to come along and give hurling a go. If you need any information or clarification please message or phone Paul Shanahan 087-9715781. Looking forward to seeing all new and familiar faces on Sunday
CROTTA LEISURE CYCLISTS
The Crotta Leisure Cyclists will resume their cycles every Tuesday and Thursday evenings from 29th March at 6.30p.m from Barry's Crotta. New Cyclists welcome, no experience necessary for further details contact Mike Barry 086 2571230
ABBEYDORNEY/KILFLYNN COMMUNITY GAMES
Calling all budding Artists!! The Community Games Art Competition is now up and running!!
Age groups u-8, u-10, u-12, u-14 and u-16.
Please include name, date of birth and contact number on the back of the picture.
Closing date for entires is Wednesday April 20th and they can be dropped to Dillanes shop Abbeydorney and to Parkers Bar Kilflynn.
The theme can be a picture of any Community games event for u-8 & u10 and specific events for u-12 upwards (see photo attached) https://www.communitygames.ie/events.html
THE WEEKLY DART'S TOURNAMENT
There was no weekly Darts Double Tournament in Parker's lounge bar, on Saturday night 9th April due to the Parties in Parker's Pub.  The Next Darts tournament will take place on Friday 15th April in Parker's at 8.30p.m. All names in for 8.15p.m Sharp. The winners of the weekly darts will receive a voucher each for Terry's butcher shop, Tralee.
ABBEYDORNEY/KILFLYNN ST. VINCENT DE PAUL
Confidential number 087 7086253. St. Vincent de Paul Society clothes can be donated locally at the Disposal Facility at Abbeydorney GAA Complex or the Railway Bar Car Park, Lixnaw. Your support is greatly appreciated.
KERRY CAMOGIE
The @MunsterCamogie Intermediate Championship Final between @CorkCamogie and @kerrycamogie has been fixed for @PaircUiCha0imh on Sunday April 17th at 2p.m as curtain raiser to @OfficialCorkGAA v @LimerickCLG hurlers . We wish the Kerry players and their management especially the Crotta players Amy O'Sullivan, Aoife Behan and Jackie Horgan.
THANK YOU ART FOR UKRAINE
To all who supported the Art pieces for Ukraine Fundraiser. Through your generosity we received the outstanding total of 2,050 euro. For Ukrainian refugees in Kerry, you knew they were worth it.
Happy Easter to everyone and to all Ukrainians wherever you are. Gerald Byrne, Garrynagore, Crotta
CROTTA LOTTO RESULTS
The Crotta hurling club weekly lotto draw was held on Monday 11th April at Herbert's Bar, Kilflynn.
The Four numbers drawn out of the drum by the independent observer: Graham Harris, Clounsillagh, Lixnaw were 8,16, 24 and 25.
There was no winner of the 8,200 Jackpot. Congratulations to the following who won €35 in the lucky dip draw:
Katie O'Callaghan, Banemore, Listowel, Mag Moriarty Connolly Park, Tralee and Caitriona Walsh, Toureen, Kilflynn
The Next draw will take place in Parker's Pub, Kilflynn on Monday 18th April at 10.00p.m for a €8,300 Jackpot. Tickets available 3 for €5 online visit www.crottagaa.club or this link https://play.clubforce.com/play_newa.asp?ll_id=427#Anchor or Herbert's Bar/Village Store, Parker's Pub, Zam Zam Kabab, Foley Shop Lixnaw, Abbeydorney Post Office, or from any club officer. Many thanks to all who contribute to our weekly Club Lotto. Your continued support is greatly appreciated.
CARE AND REPAIR
Age Action's Care and Repair does small DIY jobs, free of charge, for older people to help them maintain their homes and their independence. For details contact Age Action national helpline 0818 911 109 or email careandrepair@ageaction.ie
COVID-19 SUPPORT LINE FOR OLDER PEOPLE
ALONE manages a national support line and additional support for older people who have concerns or are facing difficulties relating to COVID-19. The support line is open seven days a week, 8am – 8pm, by calling 0818 222 024