MUNSTER MEDALS FOR AMY AND ADA
Congratulations to the Kerry Minor Ladies footballers and their management team who defeated Waterford by 2-12(18) to 1-5(8) in the Munster Minor Championship B Final in Mallow GAA Complex on Sunday 29th August, Especially to Kilflynn girls Amy O'Sullivan (Corner forward) & Ada Relihan (wing back).  Amy and Ada play their club football for Abbeydorney Ladies Football Club.
CARE AND REPAIR
Age Action's Care and Repair does small DIY jobs, free of charge, for older people to help them maintain their homes and their independence.
For details contact Age Action national helpline 0818 911 109 or email careandrepair@ageaction.ie
CROTTA GAA LOTTO RESULTS
Herbert's Bar, Kilflynn was the venue for the Crotta hurling club weekly lotto draw on Monday 30th August. The Four numbers drawn out of the drum by the independent observer: Graham Harris, Clounsillagh, Lixnaw were 2,13, 23 and 27.
There was no winner of the 5,000 Jackpot. Congratulations to the following who won €35 in the lucky dip draw: Aisling Nicholson, Castletown, Kilflynn, Paud Mc Grath, Upper Tuulig, Kilflynn and Con Scanlon, Glenoe, Listowel.
The Next draw will take place in Parker's Pub, Kilflynn, on Monday 6th September at 10.00p.m in compliance with Covid-19 restrictions. Note the cut off for entry to the €5,100 Jackpot draw (online or locally purchased) is 9:30pm on Monday 6th September. Tickets available 3 for €5 online visit www.crottagaa.club or this link https://play.clubforce.com/play_newa.asp?ll_id=427#Anchor or Herberts Bar/Village Store, Parker's Pub, Zam Zam Kabab, Foley Shop Lixnaw, Abbeydorney Post Office, or from any club officer. Many thanks to all who contribute to our weekly Club Lotto. Your continued support is greatly appreciated.
BALLYHEIGUE PATTERN
This year Bishop Ray Brown will celebrate Mass in Our Lady's Well and Grotto, Ballyheigue on Pattern Day, 8th September at 12 noon. It will be streamed live on www.dioceseofkerry.ie Facebook page. In the interest of safety and fairness there will be no congregation present on the day.
The Well and Grotto will remain closed for the duration of the Mass and will reopen at 1.30pm after which you are most welcome to come for private prayer.
COUNTY MINOR CHAMPIONSHIP
Hard luck to The Crotta/ Kilmoyley minor hurlers were defeated by two points in  the County final minor championship quarter final by Ballyheigue on Sunday afternoon 29th August in Ballyheigue on the final shoreline of 0-18 to 0-16 . An entertaining game of hurling in this close fought contest. Thanks to the management team who worked with the lads this year and to the lads who gave it their all. Final score Ballyheigue 0-18 Kilmoyley/Crotta 0-16
NORTH KERRY SENIOR HURLING CHAMPIONSHIP
The draw has taken place for the 2021 Rhyno Quality Feeds North Kerry Senior Hurling Championship [John Joe O'Sullivan Cup] on Thursday, 26 August.
10 teams will take part in the competition, including for the first time, Tralee Parnell's and Dr. Crokes, who following a request to do so have been granted permission.
There will be 2 Preliminary Round games following which will be 4 Quarter Finals.
In that Preliminary Round, Ballyheigue will play Crotta O'Neill's and Ballyduff will meet Dr. Crokes. The winners of these games will meet in a Quarter Final.
The other Quarter Final pairings are: Kilmoyley v Abbeydorney; Lixnaw v Tralee Parnell's and St. Brendan's v Causeway.
Dates for these games will be fixed at a forthcoming meeting of the North Kerry Hurling Board CCC.
ST. MARY'S CHURCH, KILFLYNN
Masses and Intention for the week in St. Mary's Church:
Wednesday 1st September at 10.00 a.m.
Friday 3rd September at 10.00a.m
Saturday 4th September at 6.00 p.m.
Parish Office can be contacted by phone 066 4018996 Tuesday, Thursday & Friday 10.00 a.m. to 1.00 p.m. or by email: abbeydorney@dioceseofkerry.ie
Masses from St. Bernard's Church, Abbeydorney are streamed live on www.dioceseofkerry.ie, on Sunday at 10 a.m. Go to Abbeydorney Parish and click on watch live Mass
WEEKEND MASSES – we will operate on a first come basis. There will be no booking. Sunday obligation will continue to be suspended for some time yet. As before, people can come to Mass on a weekday rather than a Sunday. Some of the oldest among us may return to Mass because they are now fully vaccinated. Funerals remain private family events and the maximum number that may attend a funeral is 50 people, regardless of the size of the church. Weddings The maximum number of people that may attend a wedding is 50 people, regardless of the size of the church. Baptisms already booked may go ahead. Numbers attending with immediate family members only, but not more than ten. . In Abbeydorney the number is 100 made up '2 pods of 50' while Kilflynn can accommodate up to 70. Face coverings/face masks must be worn. Social distancing guidelines must be adhered to.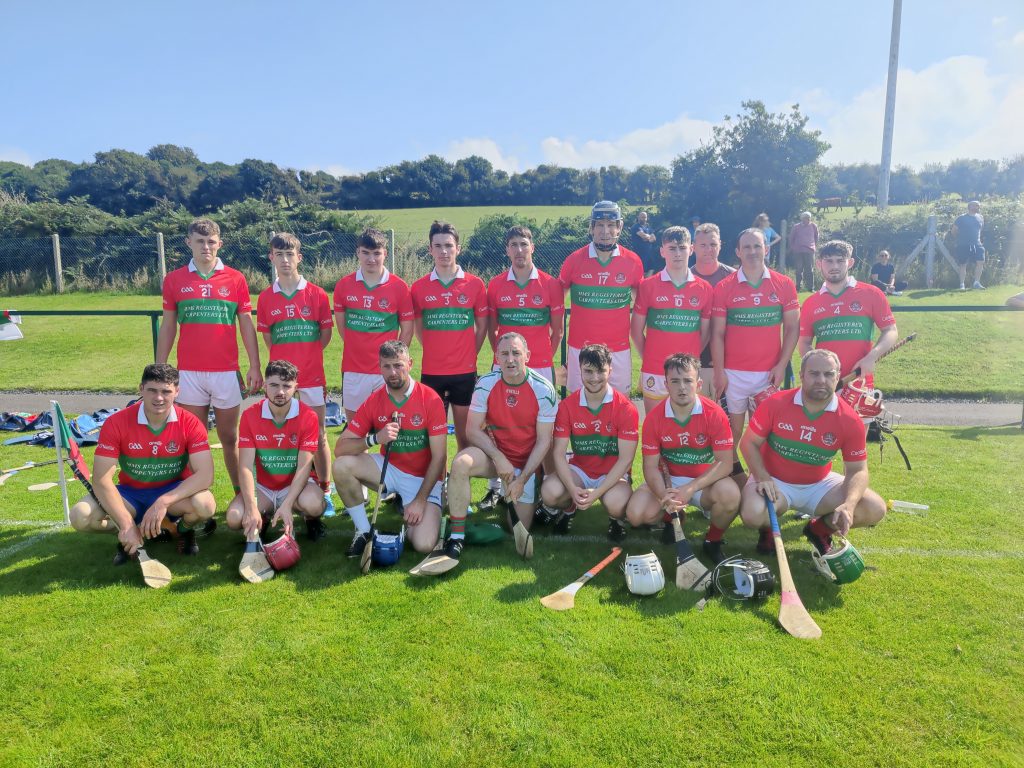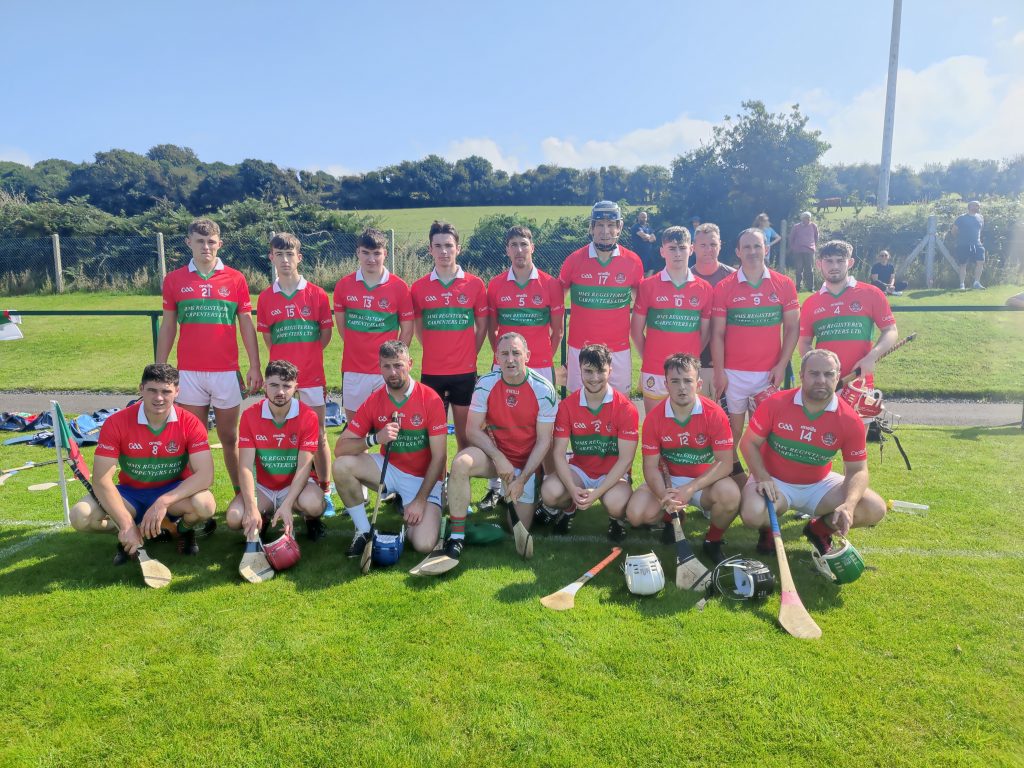 HURLING RESULTS
Co. Minor Hurling Championship Quarter Final results
Ballyheigue 0-18 Crotta/Kilmoyley 0-16
St. Brendan's 5-18 Kenmare/Kilgarvan 0-13
Lixnaw 2-12 Tralee Parnell's 2-8
Ballyduff 4 – 25 Abbeydorney 1 – 7
Coiste Chontae Ciarraí
Co. Intermediate Hurling Championship 2021 / Craobh Idirmheánach Iomána Chiarraí 2021 [Corn Antóin Ó Murchú]
Quarter Final results
Sunday, 29 August
Causeway 1 – 16 Lady's Walk 1 – 11
Lixnaw 2 – 6 Kilgarvan 3 – 25
Kenmare 0 – 13 Kilmoyley 4 – 15
Crotta O'Neill's 1 – 7 Tralee Parnell's 2 – 18
ST. VINCENT DE PAUL
The local confidential number is 087 7086253.
COVID-19 SUPPORT LINE FOR OLDER PEOPLE
ALONE manages a national support line and additional support for older people who have concerns or are facing difficulties relating to COVID-19. The support line is open seven days a week, 8am – 8pm, by calling 0818 222 024