KILFLYNN VINTAGE WEEKEND 2023
The annual Kilflynn Vintage Weekend takes place from Saturday 17th – Sunday 18th June. There is a fantastic weekend in store for both young and old.
The weekend's events kick off at 7pm on Saturday evening where the Vintage Tractor Run will depart the village. On return there will be a barbeque in the village to kick off the weekend.
The Vintage Car and Honda 50 Run will depart the village at 11am Sunday morning. At 12 noon the official opening of the field will take place and the day's events will get underway. There will be a wide variety of vintage displays including; cars, tractors, motorbikes, stationary engines, steam engines, threshers, forge and blacksmith demonstrations as well as much more.
Sunday is very much a family day out with entertainment for all ages provided.
For the younger generations there will be a kids tractor run, bouncing castles, face painting, novelty games, as well as the unforgettable 'Magic Puppet
Show @ 2pm! For the adults there will be live music and entertainment throughout the day by "The Singing Jarvey", as well as some great displays of machinery from by-gone-days, including a performance of the "The kitchen long ago" by members of Kilflynn Drama Group. The ever-popular Dog show will take place at 3pm.
The Kilflynn Vintage Club greatly appreciates the support that the local community and surrounding areas give us each year. It is because of this support that the club has thrived over the last 27 years. With the help of your support the club has raised funds for numerous different charities and local groups. We hope to see you all in Kilflynn from 17th -18th June for what should be a fantastic weekend of celebrations!
NORTH KERRY SENIOR FINAL
North Kerry Senior Hurling League Final [Sonny Harris Cup]Result at Tom Healy Memorial Park, Abbeydorney On Friday 9th June
Abbeydorney 2-15 Crotta O'Neill's 2-14
Congratulations to the Abbeydorney players and management.
Hard luck to the Crotta players and their management.
The North Kerry Hurling Board donated all the proceeds from the gate towards the Rehabilitation Fund for the recovery of former Crotta player and current mentor, Darren Egan.
A total of €3,260 was raised and it was presented to members of the Egan family by Joe Walsh [Cathaoirleach, Bord Iomána Ciarraí Thuaidh] after the game.
A massive thank you to all the supporters for their huge contributions to the Darren Egan rehabilitation fund. All the very best to Darren in his recovery.
WELLINGTON THROWING COMPETITIONS
The unique Ladies, Gents and Children's Wellington Throwing competitions makes a return after a two-year lapse, and will take place in Kilflynn village, on Friday 16th June at 7.30 p.m. with trophies for the first, second and third in both Ladies, Gents Children's categories. Competitors are required to hurl a Wellington Boot as far as possible within boundary lines, from a standing or running start. So come to Kilflynn and compete for the craic.
CEMETERY MASSES
Kyrie Eleison, Monday 3rd July 7.30 p.m. St. Mary's, Kilflynn, Wednesday 5th July at 7.30 p.m. Killahan Cemetery, Monday 10th July at 7.30 p.m.
ENGAGEMENT
Heartiest Congratulations to Michelle Enright, Glenoe, Listowel and Darren Fuller, Crotta, Kilflynn who announced their engagement on Thursday 8th June, while holidaying in New York. Wishing you all the best for the future.
PARKER'S PUB AND VENUE  KILFLYNN VINTAGE RALLY 2023
YOUTH ATHLETIC DEVELOPMENT CAMP
Hey everyone, this summer Sean Murnane is running a youth athletic development camp for kids/teens aged 12-17 years old.
The location is Dromakee, Crotta Gaa pitch, Kilflynn.
Every Wednesday morning for 6 weeks, with sessions running for the duration of 45-60 minutes. Times to be decided depending on numbers!
Each session every week will be structured to aid in athletic development, improving sports performance, teamwork, fitness, strength training, correct exercise technique and most importantly having fun!
Fully insured and qualified, 2+ years' experience coaching kids/teens of all ages and abilities.
Book today as spaces are limited. Contact Sean for any information or questions!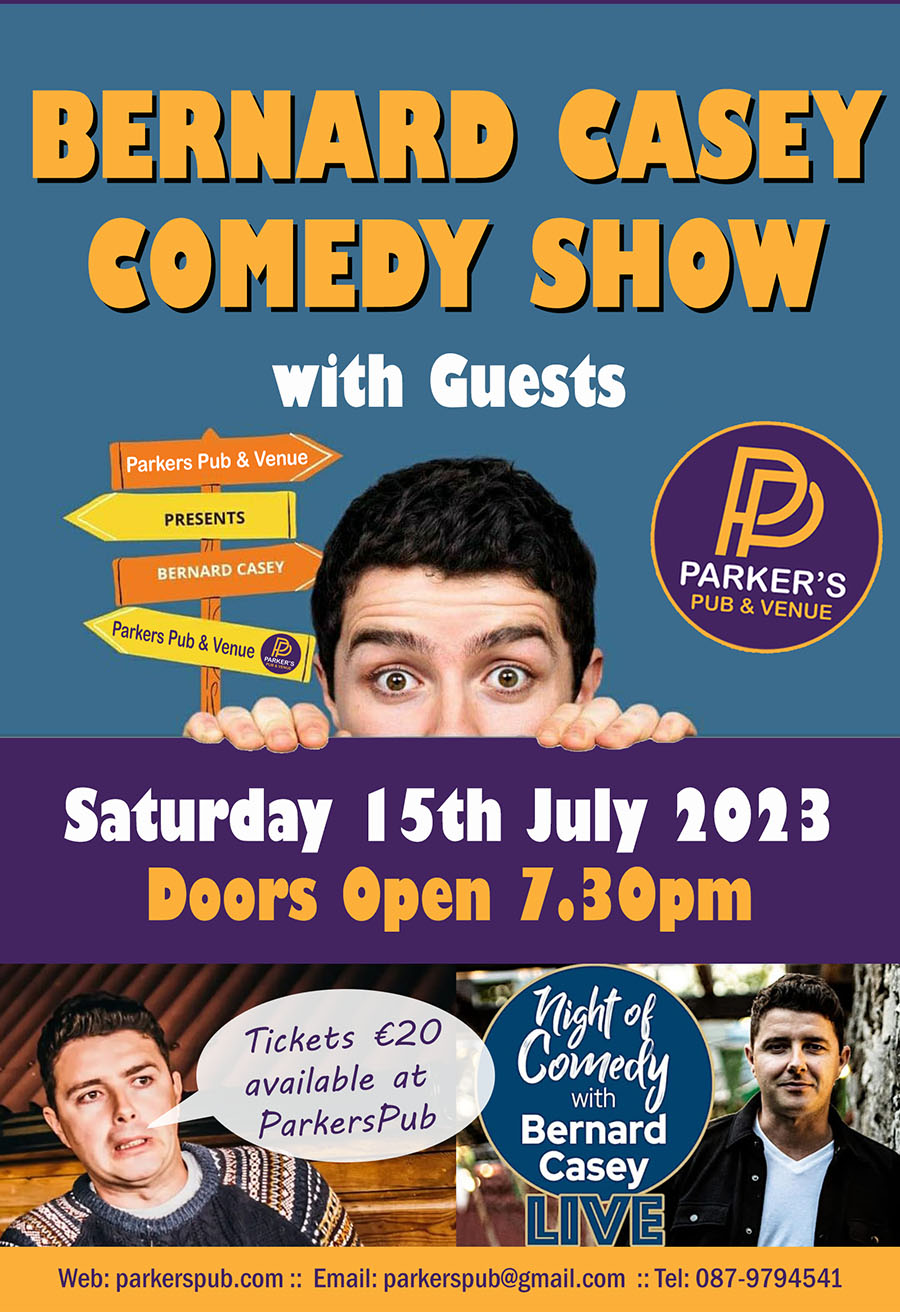 SYMPATHIES
The Crotta GAA Hurling Club and the wider Kerry hurling community wish to extend our deepest sympathies to the Hickey and Mahony families on the sad passing of Kathleen (Kitty) Hickey, (nee Mahony), Keel, Kilflynn.
The Hickey family have been and continue to be valued members of Crotta GAA giving countless years of outstanding service in the development and wellbeing of the club. Kathleen's husband Mike was Chairman of Crotta for over 2 Decades and you know the old saying, behind every great man is a great woman. Kathleen was always on hand to do the vital and too often overlooked work within a GAA Club. Kathleen took care of the team kit which in those days wasn't an easy task as often one kit services numerous teams. Her gifted needlework was always on hand to carry out running repairs ensuring our teams were always ready for action. In the Christmas tradition of the Wren the Hickeys opened their home to welcome the Wren group and Kathleen was on hand to keep the musicians fed and ready to keep on the road which helped Crotta raise vital funding in those days. Kathleen's great love in life was her family whom all embody her loving characteristics. Suaimhneas síoraí dá hanam milis
OLD CEMETERY KILFLYNN
Prayer Evening: We will have a remembrance evening for all those buried in the Old Cemetery in Kilflynn village, on Wednesday 14th June at 8 p.m. Joining us will be Fr. Denis O'Mahony and Rev. Jim Stephens. This gathering will give everybody the opportunity, if they so wish, to contribute to the upkeep of the cemetery. There will be light refreshments afterwards in St. Columba's Centre. In the event of unsuitable weather conditions, the ceremony will be held indoors.
HERBERT'S BAR
Kilflynn vintage. Sunday 18th of June
Live music with Gene O Sullivan 6-8.
KERRY SENIOR HURLING CHAMPIONSHIP
Garvey's SuperValu Tralee Sponsored Kerry GAA Senior Hurling Championship Group B
Rd 1: Abbeydorney V Dr Crokes Date: Sat 17th June @5PM in ASP
Rd 2: Dr. Crokes GAA V Crotta O Neill's Date: Fri 23rd June @7.30PM in ASP
Rd 3: Crotta O Neill's V Abbeydorney Hurling Club Date: Weekend 30th June/1/2nd July
Two of the group topping sides will go straight-through to the semi-final stage, with a third group winner having to play in the quarter-finals against the second placed sides in each group. A draw will be made to determine which group winners get direct passage.
ACTIVE RETIRED GROUP
Abbeydorney/Kilflynn Active Retired Group are meeting Wednesday, 14th June, at 10.30 a.m. for lunch in the Parish Hall. New members are always welcome. Please contact 066 7135831 for further details.
ST. MARY'S CHURCH, KILFLYNN
Mass Intention for the week in St. Mary's Church: on Wednesday 14th June at 10.00a.m, Friday 16th  June at 10.00a.m, and Saturday 17th  June at 6.00 p.m. John, Josie & Mossie Collins, Ballymullen, Tralee
Parish Office can be contacted by phone 066 4018996 Tuesday, Thursday & Friday 10.00 a.m. to 1.00 p.m. or by email: abbeydorney@dioceseofkerry.ie
Webcam has been installed in Kilflynn Church – To watch Masses go to www.dioceseofkerry.ie – Abbeydorney Parish and click on 'watch Mass'. Diocesan
Retirement Mass and Social Gathering: Fr. Denis will celebrate his retirement Mass in Abbeydorney Church on Friday 7th July at 7.30 p.m. There will be refreshments in the Community Hall afterwards. All are welcome.
CROTTA LOTTO RESULTS
The Crotta hurling club weekly lotto draw was held on Monday 12th June at Parker's Pub, Kilflynn.
The Four numbers drawn out of the drum by the independent observer: Graham Harris, Clounsillagh, Lixnaw were 5, 7,13 and 14. There was no winner of the 4,500 Jackpot. Congratulations to the following who won €35 in the lucky dip draw: Archie Harris, C/o Graham Harris, Clounsillagh, Lixnaw, Michael Fitzmaurice, Tubrid, Ardfert and Mary Long, Abbeydorney
The next draw will take place in Herbert's Bar, Kilflynn. on Monday 19th June at 10.30p.m with a €4,600 Jackpot.
Tickets available 3 for €5 online visit www.crottagaa.club or this link https://play.clubforce.com/play_newa.asp?ll_id=427#Anchor or Herbert's Bar/Village Store, Parker's Pub, Zam Zam Kabab, Foley Shop Lixnaw, Abbeydorney Post Office or from Club ticket sellers. Many thanks to all who contribute to our weekly Club Lotto. The Club cannot emphasise enough the importance of our members promoting the Club Lotto among family, friends, and work colleagues. Your continued support is greatly appreciated.
KERRY CAMOGIE
The Kerry senior team were defeated by Meath in their Glen Dimplex Intermediate Championship Round 3 game against Meath on Saturday 10th June in Causeway.  Full Time Meath 3-15 to Kerry 0-11.
The home side led by 0-07 to 0-06 at the interval break.  The Crotta Club was represented by Aoife Behan, Jackie Horgan and Amy O'Sullivan.  Next up for Kerry is a trip to Laois to play the home side on Saturday 24th June.
ABBEYDORNEY/KILFLYNN ST. VINCENT DE PAUL
Confidential number 087 7086253. St. Vincent de Paul Society clothes can be donated locally at the Disposal Facility at Abbeydorney GAA Complex or the Railway Bar Car Park, Lixnaw. Your support is greatly appreciated.
ALONE
Alone are currently looking for befriending volunteers in your area. Visit www.alone.ie for more details and to sign up. If you have concerns about your own wellbeing or are an older person who would like to receive ALONE's Support & Befriending services, contact ALONE on 0818 222 024 from 8am – 8pm, seven days a week.